Yamba Veterinary Clinic, with its sister clinic, Maclean Veterinary Hospital, is dedicated to the health care of pets in the region. With a dedicated team of experienced staff our aim is to create a partnership with our clients and their four-legged family members to maintain well-being and support in times of ill-health.
Due to covid staffing issues we will no longer be opening on Saturday mornings however additional consultations will be available at Maclean Veterinary Clinic.
We are committed to being a Cat Friendly Clinic and have dedicated consulting times for your feline friends. Every second Tuesday morning and Wednesday afternoon (alternating weeks) are set aside for just cats so they don't need to the risk the additional stress of a barking dog on their trip to the clinic.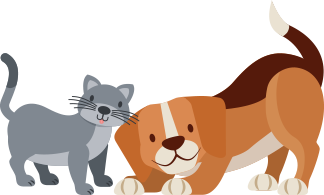 Quick links to our most popular pages to get your pet sorted faster.
From our happy customers...
Once again the team at Maclean went above and beyond to make a very hard day slightly better with their love, compassion and comfort. 100% recommend this vet if you are looking for people to care and love your pets as much as you do.